Counsel for Tax Examinations and Administrative Appeals, Tax Litigation, and Tax Collection
San Francisco Tax Attorney
Elizabeth McGee is a San Francisco tax attorney who advises startup companies, mid-sized businesses, and individual clients in federal tax controversy and litigation matters, from Internal Revenue Service examinations and administrative appeals through trial and appeal in the federal courts. She also represents clients in state tax controversies and federal and state collection matters, and she helps clients identify appropriate procedures to reduce federal and state tax burdens and comply with federal and state tax laws.
PROFESSIONAL TAX SERVICES
Elizabeth McGee advises and represents startup companies, mid-sized businesses, and individual clients in tax disputes with the Internal Revenue Service, California Franchise Tax Board, Board of Equalization, and other tax agencies. She assists clients with audits, appeals, Tax Court and refund litigation, foreign account compliance, withholding tax questions, payroll and employment taxes, and collections.
AUDIT REPRESENTATION & DEFENSE
Audits can be intimidating, confusing, and time-consuming. Elizabeth McGee helps clients efficiently resolve IRS and state tax disputes. She represents clients in all stages of an audit, including pre-audit planning, responding to IRS requests, negotiating with Revenue Agents and Officers, and filing administrative appeals within the IRS. Ms. McGee explains each step of the audit process and works closely with clients throughout the audit.
Tax Court & Refund Litigation
Elizabeth McGee forcefully advocates for her clients when litigation is unavoidable. She represents clients in tax litigation in the U.S. Tax Court and other federal courts.
Foreign Account Compliance – OVDP – Streamlined Disclosure
Elizabeth McGee counsels high net worth individuals in voluntary disclosures, including for unreported foreign accounts and unfiled FBAR forms in connection with the IRS's OVDI, OVDP, and corresponding state programs. Ms. McGee advises clients on their U.S. tax reporting obligations relating to offshore assets and interests, and responds to audits and inquiries from the IRS and other government agencies in matters involving offshore holdings.
Withholding taxes
Elizabeth McGee advises clients on complex withholding tax questions, including Chapter 3, Chapter 4 (FATCA), and backup withholding. She has also advised clients on numerous issues relating to Forms 1099, W-8, and 1042.
Payroll Taxes, Employment Taxes and Trust Fund Recovery Penalty
Elizabeth McGee advises companies on payroll and employment tax issues, and handles trust fund recovery cases. She also advises individuals on matters relating to household employees, including nannies.
Collection, Offers in Compromise, Installment Agreements
Tax liens and levies can be disruptive to business and individual finances. Elizabeth McGee assists clients with large tax debts in resolving tax collection actions. She defends clients in collection matters involving wage garnishment, levied bank accounts, and other seized property and receivables.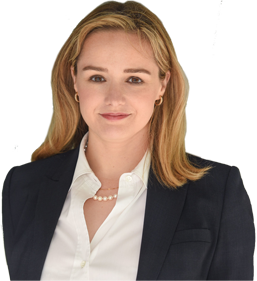 Law Office of Elizabeth McGee
201 Spear Street, Suite 1100, San Francisco, CA 94105
Phone: (415) 860-1787
Fax: (415) 660-3339
liz@mcgeelawsf.com